Hi, I just felt like a kid once again. It's been awhile (actually my first time) since I have made Valentine's Day cards to pass out to my friendly co-workers. I am feeling happy!
Do you remember back in grade school the fun and anticipation when you made your Valentine's box? How much fun it was to place your card into your friend's box. And the anticipation of reading what card your friend gave you. Oh and don't forget that each card had a piece of candy attached to it. I had forgotten this simple pleasure until I sat down to work on my project for this Valentine Day. My projects must be rather simple (or I typically don't complete them!).
Using Lumapix Fotofusion, I first created my card. You may certainly use any photo design program. I decided to make the card size a 4×6 so that it could be printed as a standard picture. An Xacto knife, cutting board and the candy completed the supplies needed for my festive project.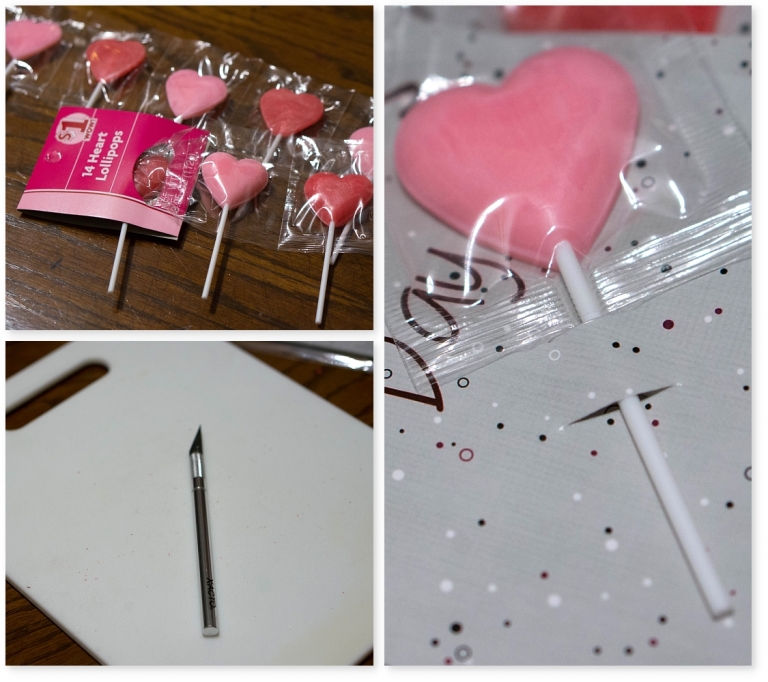 I just love the dollar store (be careful- some items are less expensive at Wal-Mart). Fourteen suckers were only a buck. The pics were only 19 cents a piece. A rather inexpensive project which brought great memories back. Well worth it. Now the fun anticipation to pass them out on the 14th!
When was the last time you made Valentine Day cards to pass out to friends?
Free Fun Valentine's Card.
Off to work I go, until next time-
Take care.
Best Wishes,