Hi, would you like to have the tools for creating an awesome business or personal appearance? The online world has opened many opportunities for the individual and entrepreneurs. I would like to share some of my experiences I have learned through my photography business.
Being a small business owner, I have realized image is very important. This is also the same in personal endeavors. Presenting oneself is essential for success. Business Tools 101 will be a series of tutorials on what I consider the basic most important marketing materials for personal and business use. Notice how I said marketing materials?
Let's begin with the tried and true – stationery letterheads. The digital era has overtaken hand written letters. Personalized stationery has many uses hand written or typed. Information written on the stationery can be saved as a pdf file for website download. Websites will be covered in the Business Tool 101 tutorial series.
When designing I personally prefer simple. Simple is more.
Lumapix Fotofusion is my design software of choice. Any designing program can be used (Photoshop Elements, Paintshop Pro are two examples).
MicroSoft Office Word is the word processing program that I use the most to type and save documents with. If you are interested in a free word processing program there are several to choose from: LibreOffice and several others can be found here.
Please note: I have not used the free word processors listed above. Should you give one of them a try, it would be nice to hear your thoughts on the program in the comment section at the end of this post.
Creating a Personal/Business stationery letterhead.
Create your design for a standard page 8.5 inches wide and 11 inches tall. Set the margin for all sides to 0.125 inches.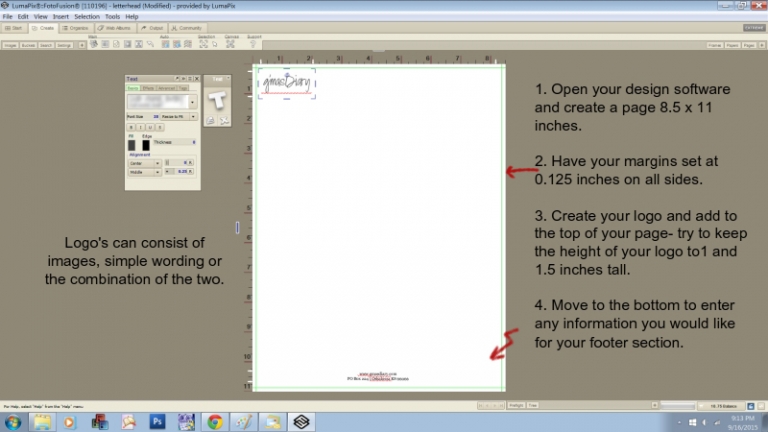 Most consumer printers do not print edge to edge of the paper. This is the reason for the quarter of an inch margin around the letterhead design. Also note Microsoft Word documents have margin sizes as well. My default header margin is set at 1 inch. With this in mind, my header logo is 2 inches wide and 1 inch tall. At the end of this post is a pdf download link with the tutorial on gmasDiary stationery! Once your design is completed, save to a folder as a jpeg file. Be sure to save the jpeg file at 300 dpi resolution.
Once the letterhead image is created and saved, the next step is creating a Microsoft Word template with the newly designed letter head.
Creating a Microsoft Word document template
Once the you have opened your Word program the letterhead jpeg file will be added to the document as a watermark.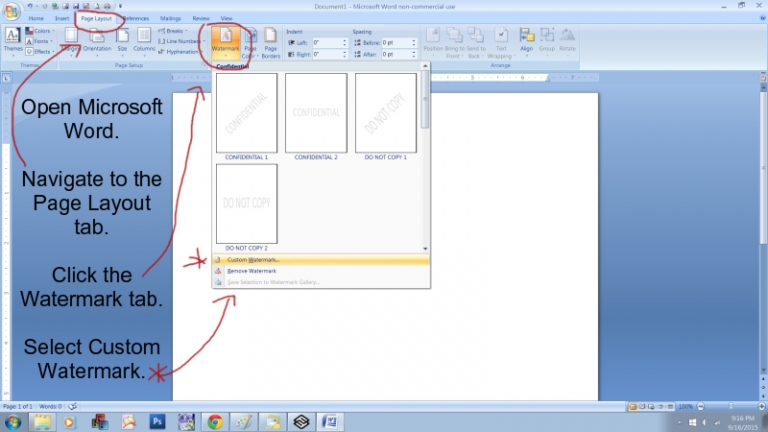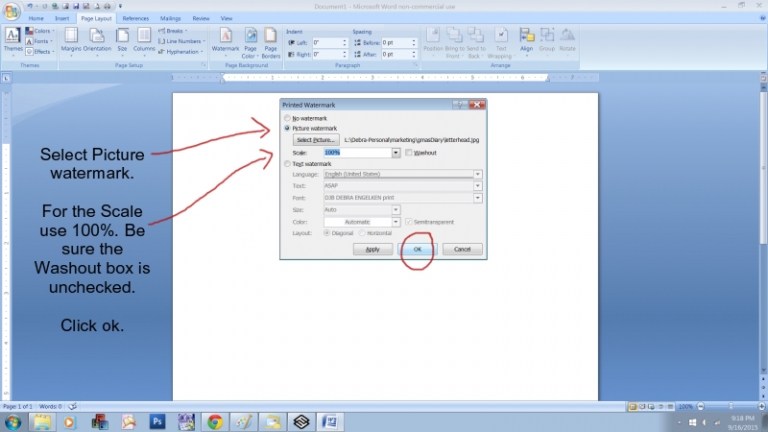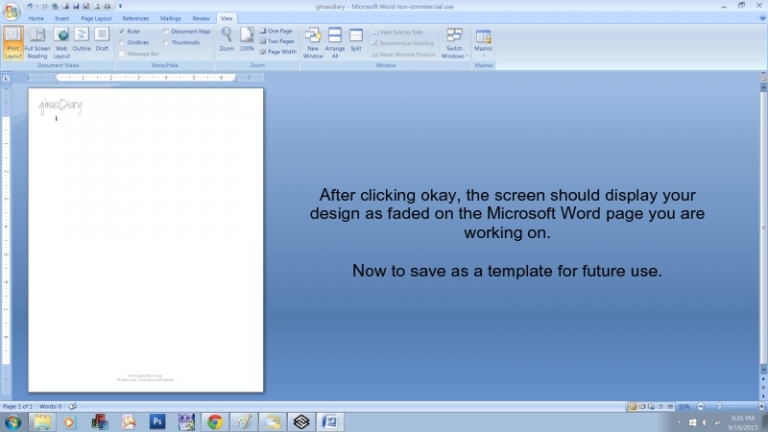 You can save your themes to any folder. If you would like to have the theme appear in the My Templates, they will need to be saved in the default folder. Click on the ? in the upper right corner of the Microsoft Word screen. In the search box I typed the phrase, "what folder are my templates". A similar screen as below should appear explaining where the default folder is stored on the computer version you have.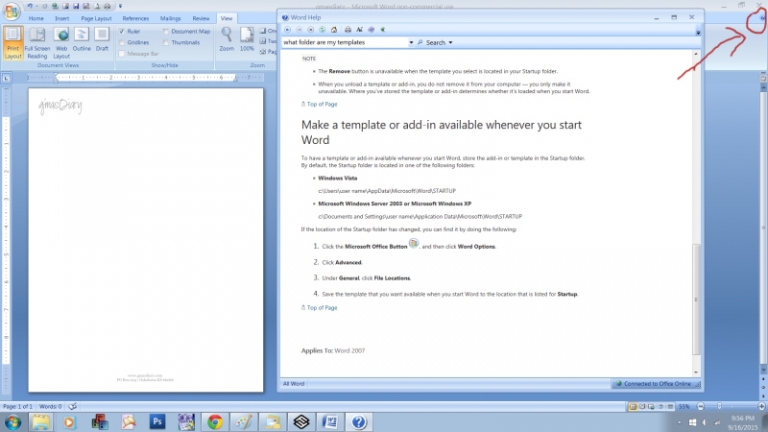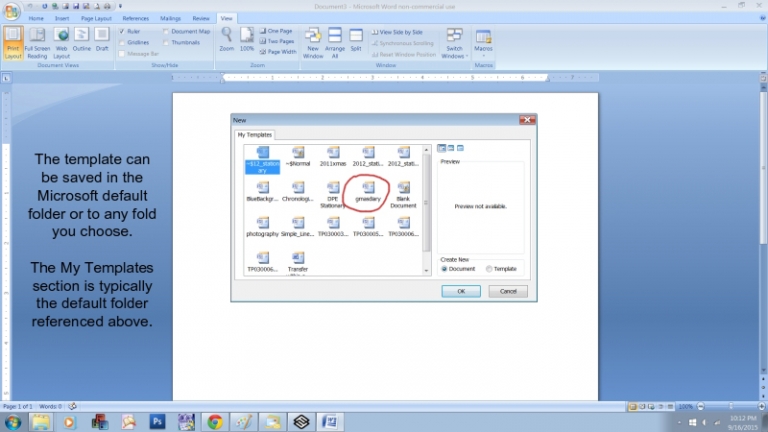 Creating a personalized letterhead pdf download.
Have fun with your letterhead!
Take Care,