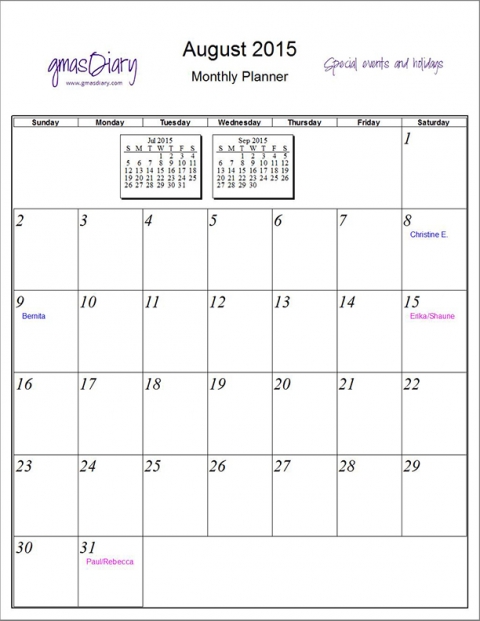 Hi, did you know a printed calendar is a fun way to scrapbook your month? Keep notes – simple, on each block reminding you what you did that day. One word would do. At the end of the month take the calendar and slip it into a sheet protector. Place this page into your journal. It can be an introduction to the next page going into more detail of your daily events. This can make your daily journal entries a bit easier- at least it does for me!
August for many is back to school month. Be sure to jot this down on your calendar. Many photo opts! As you may have read, I'm a Wal-Mart kind of gal. Each back to school season Wal-Mart will have school supply lists available for you.
Click the August image above to download a pdf file.
Best Wishes,