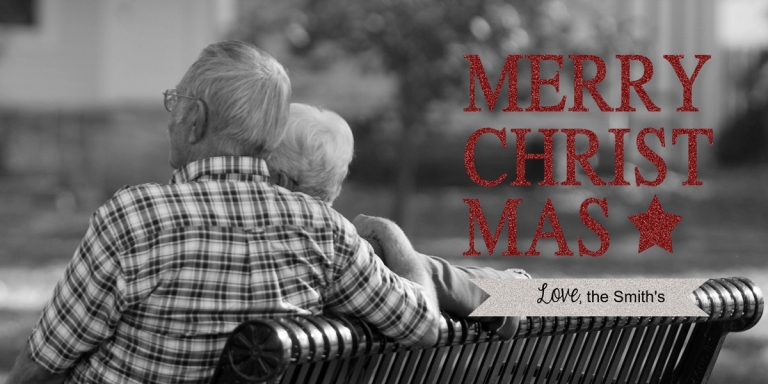 Hi, Christmas is just around the corner! Have you taken your family photo yet? Given any thought at all to doing so? The fall leaves will be turning beautiful colors making the perfect setting for family pictures.
Christmas Card Template 2
Free for download the above template shown – does not include the background image of the couple. Simply replace with your own background image. The Merry Christmas with star and banner is a matte. You may change the color by dropping in a new digital paper design. One of my personal favorite scrapbooking sites is Sweet Shoppe Designs
Christmas Card 2
After downloading the Fotofusion V5 template, unzip the file to your computer. I suggest your desktop. After unzipping the file, open Fotofusion. From a blank project choose FILE > ARCHIVE/RESTORE > Restore. Point to the .scrappackage file. The project will then reopen, prompting you to save the project and the source images into a new folder on your computer.
A Photoshop template can be emailed to you upon request. Please note the .psd file will be exported from Fotofusion.
Don't have Fotofusion or Photoshop but still would like to have a flattened file with an image you submit? Contact me and I will provide instructions for submitting your image. Professional photographer's work will be respected.
Print at the lab of your choice. Most labs will reference this as a SlimLine card.
Best Wishes,