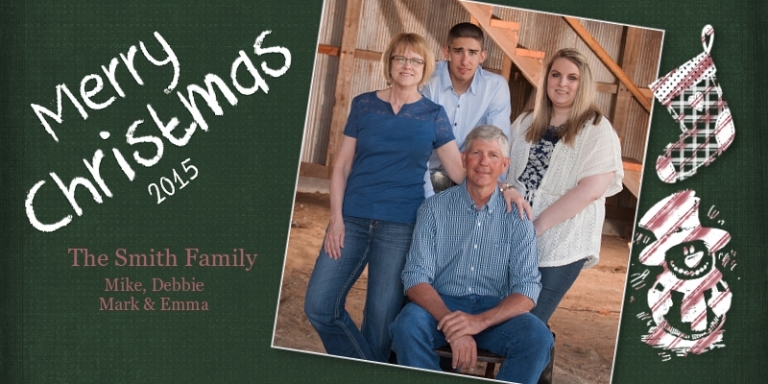 Christmas Card Template
Click this link for the .ScrapPackage FotoFusion V5 template.
Hi, the countdown continues. Just 15 Friday's till Christmas and that's including Christmas! This is the perfect time to plan your holiday greeting card. Whether you have your picture taken professionally or a self portrait using a tripod, make your plans now. Time flies when you're having fun and before you know it; 15 Friday's have passed.
It's that time of year, photographing families in the beautiful Autumn season. Wanted to design a simple and fun Christmas Card free to download for your own personal use. The card is 8×4 and can be printed as a slimline photo greeting card at the lab of your choice.
If you are interested in a Photoshop version template, one can be emailed upon request. You may contact me by scanning the code below using a code reader app on your smartphone. Please note the Photoshop .psd file will be generated from the FotoFusion software. I personally have used these files in Photoshop CS3 and CC.
There are many different resources for digital scrapbook papers. Here is just one link that popped up on my quick Google digital scrapbook paper.
If you would like a printable digital file like the one shown above, contact me and provide the required information. A flattened .jpeg file will be emailed to you ready to print at Mpix. Once your request is received, I will advise an expected time frame for your file.
Best Wishes,