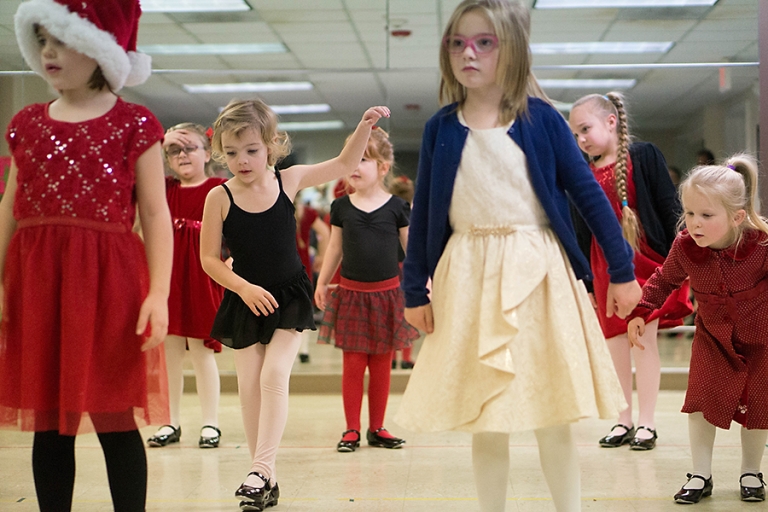 Hi, I'm catching up from a busy December. Wanted to share with you my grand-daughters Christmas dance program. My daughter had sent a text about Briella's dance program about a week in advance. The night before, I made sure the camera batteries were charged and then packed camera and batteries into my purse. The day of the program I arranged it to leave work right on time (5pm). The program started at 6 pm and I had a 45 to 50 minute drive, really depended on the traffic that evening. Well I got there right at 6. Good thing too, the little dancers were in the room practicing first!
Okay we go in and take our seats. The dancers make their entrance and begin to dance the routine. The image above was taken while Brie was preforming. Notice that she is in the back- way back. During each song, she was in the back. Erika explained to me that our little social butterfly talks too much in class- never does as the teacher says. However, Brie did really good. She's just like her mama. Erika was so busy in school: dance; band; forensics; honor society; FMLA; drama; track-cross country and several others that I don't remember off the top of my head. Our little Brie is a mini Erika!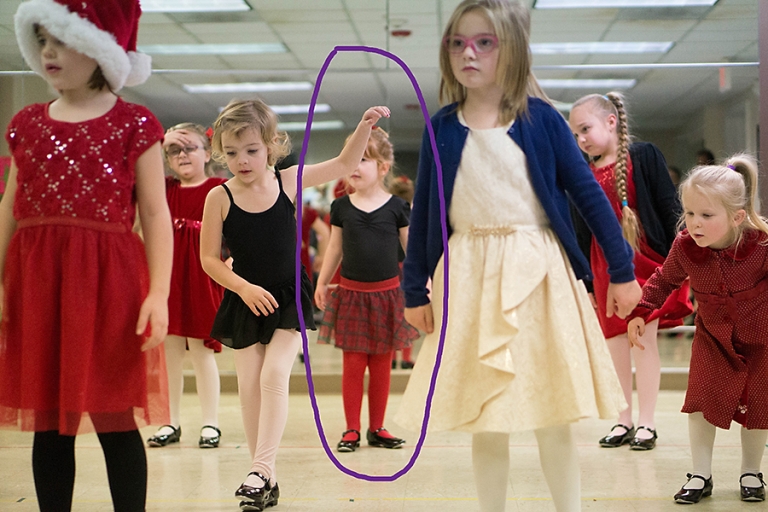 Okay- the program lasted about 40 minutes. Once over Erika invited me to eat dinner with them. We went to their favorite Mexican restaurant. Erika and Shaune each got a drink with Brie getting her special drink as well- a virgin strawberry daiquiri – imagine that!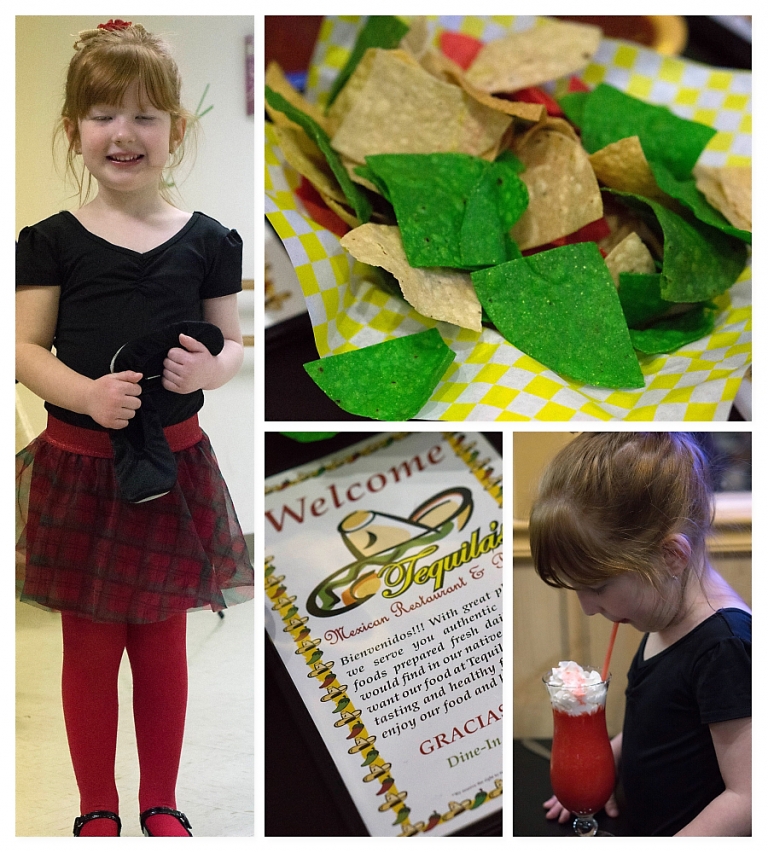 Now I have to admit, when it came to the family Christmas gathering at my home- I was bad. Bad in the respect of not taking pictures. When I remembered it was well past the gift opening. I did snap a pic of the wonderful gift given to me from the grandkids- with mom and dad's help. I will wear it with immense pride.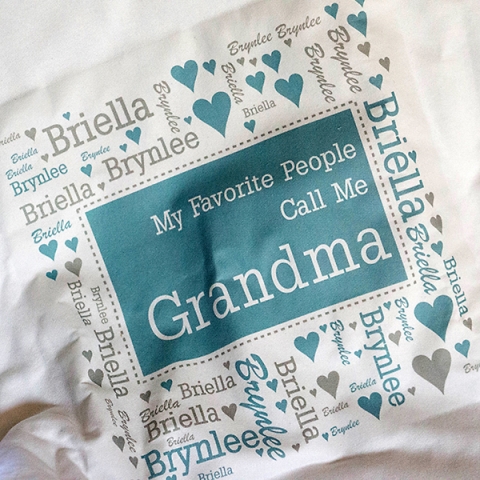 I love this sweatshirt!
May your New Year be filled with much love and happiness.
Best Wishes,