is just around the corner!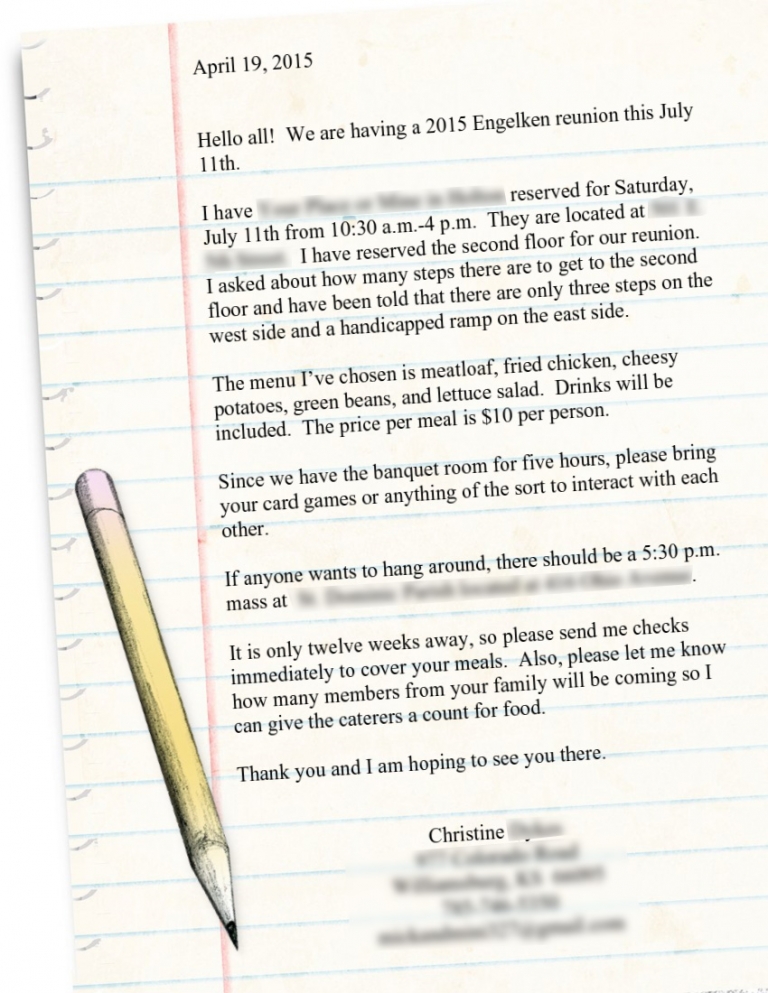 If you are needing additional information, contact me through the website contact form. My sister-in-law does a wonderful job planning the details for the reunions. It's a pleasure to see everyone- looking forward to this July reunion!
Click this link to view the Engelken Reunion Galleries!
Best Wishes,