Hi, have you ever wondered how to make your Facebook cover image just right? A free Fotofusion template is available. Click the above image to begin the download process. This is a real basic template. Guidelines were added indicating the placement of where your profile image will be in your design. Once you have designed your template, the output to file size should be 300 dpi.
Once downloaded, unzip the file and save to a folder you will remember. Open your Lumapix Fotofusion V5 and restore the file (File – Archive/Restore – Restore). This is when you will select the newly downloaded unzipped .ScrapPackage file. Be sure to save as for future use. If you have additional questions regarding how to restore a .ScrapPackage file, please refer to the manual on the Help tab in Fotofusion. The image below illustrates how the finished design will look on your Facebook page!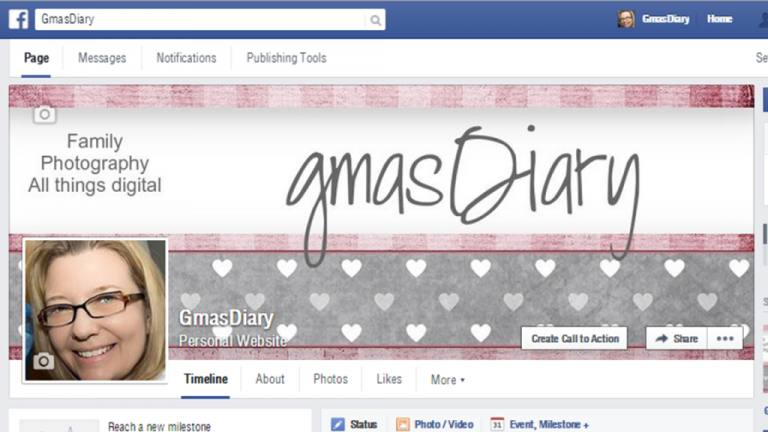 Please note: The scrapbook papers and font are NOT included with this template. Sweet Shoppe Designs is a great place for digital scrapbook pages and embellishments.
Template Download
Have fun creating your Facebook cover image!
Best Wishes,