Fun day 650 feet below; Strataca– Hutchison, KS.
Hi, Saturday I had a date with my hubby! It was a pleasant surprise when Kevin agreed to take a road trip to Hutchison, KS. We left at 9 am and returned at 9 pm. A fun filled day 650 ft below. Off we went to Hutchison KS to see the salt mine – Strataca. We left our home just north of Lawrence and drove south of Topeka down to Hutchinson. Our route is marked below. The drive home we headed north to Junction City where Kevin surprised me with a wonderful dinner at Munson's Prime.
Strataca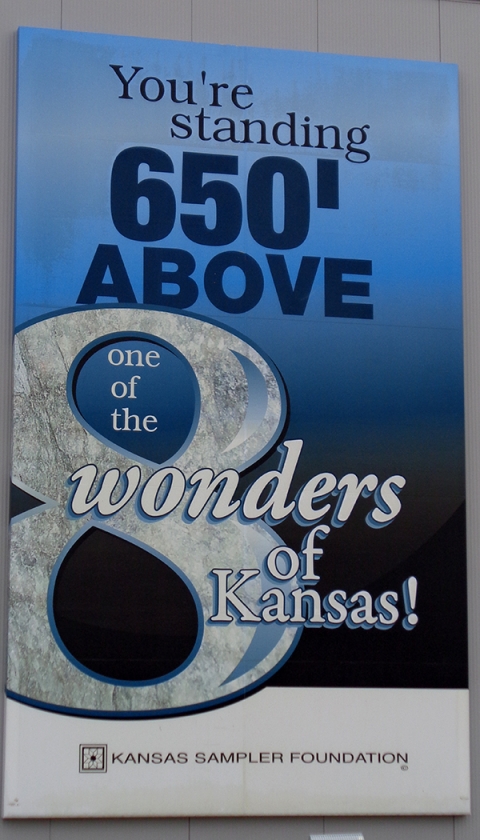 Mike Rowe- Dirty Jobs did an episode on the mining side of the salt mine. The video recording of the episode plays in the lobby of the Strataca. The salt mine functions in three capacities: mining for salt- road salt for winter conditions; storage of film, digital media and documents; and the museum.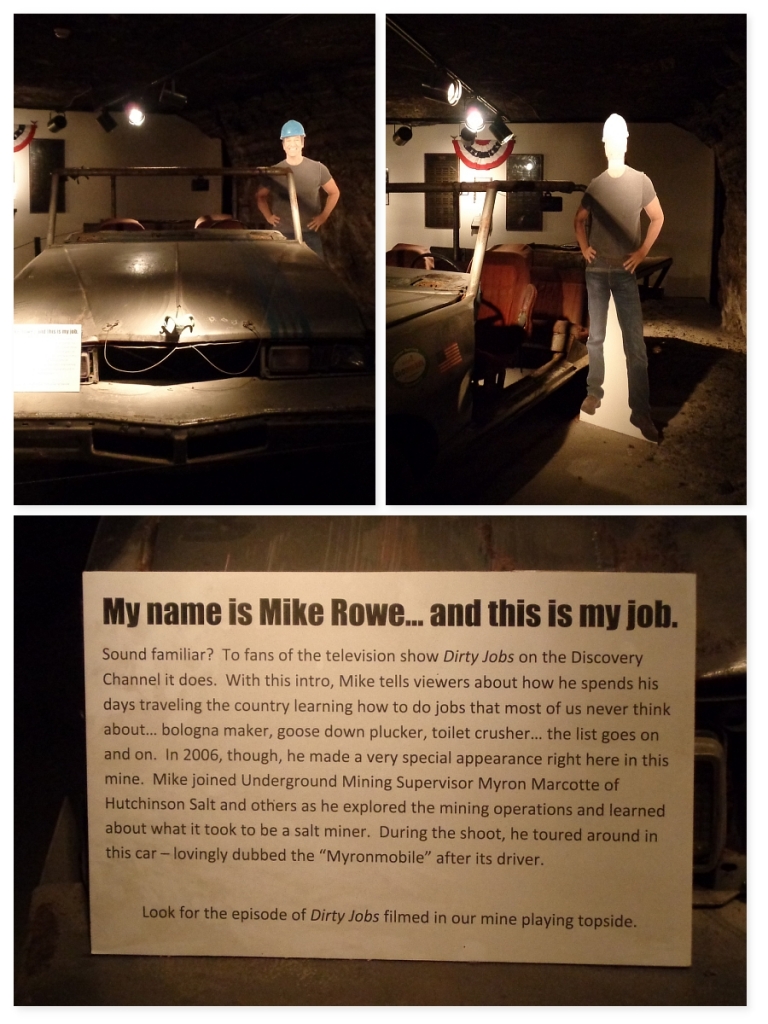 The total time we were 650 ft below was approx. 3 hours. There was a self tour which included a 12 minute train ride. And we were able to take the Dark Ride! While on this ride the conductor for a brief moment shut the lights out. Boy that was dark! It was interesting to know that there were no bugs in the mine. Breathing air is pumped down the shaft. Without electricity, there would be enough air to breath for about two weeks the tour guide mentioned. After our tour was complete we drove north to Hutchinson, KS where Kevin surprised me with a delicious steak dinner! He read of this family operated restaurant in the Grass & Grain paper.
Munson's Prime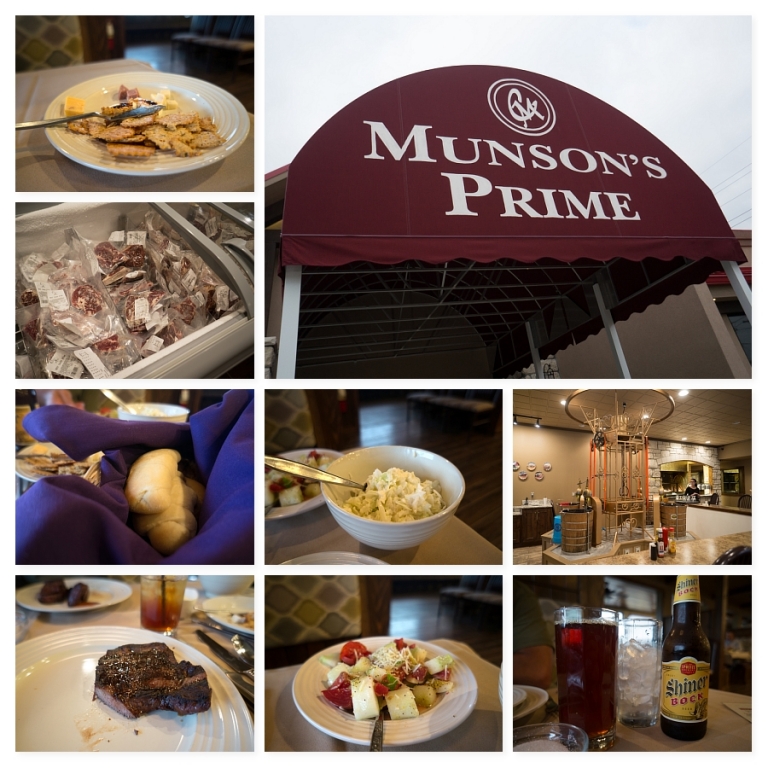 Munson's Prime was delicious! Each dining guest selects their own steak from the "market". The price depends on the one selected. The side dishes are served family style with unlimited refills. Dessert of home made ice cream included! This is a family business that extends beyond the restuarant industry. Click here to read all about the Munson's Prime.
There are lots of images in the gallery from our outing. Simply click the link below to check them out!
View Full Gallery
Best Wishes,