The Grinter Sunflower Farms.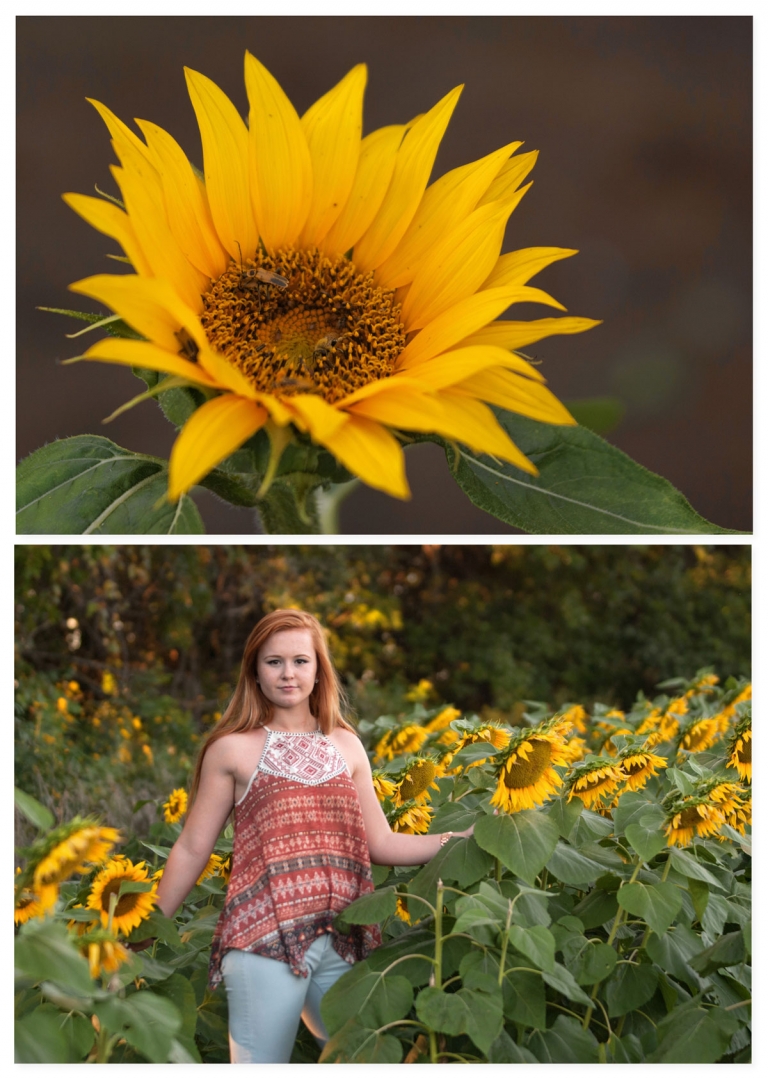 These past few months my everyday life has had many different bumps and turns. First my employment was ending December 31, 2016. That was scary for me. I like knowing that I have a job to go to each day. The change is something I can accept and deal with, but going out and finding new employment is out of my comfort zone. Each job I have had, my length of stay is 10 plus years. A little rusty in the interview process!
Good News- I found a position that I am very pleased with. Along with the new employment, my husband and I bought a new to us home. We will be making the move this upcoming month. Picking out paint, carpet and packing 25 years of stuff is rather daunting. BUT- I am so excited! Even though so many changes are going on they are not stopping me from taking my pictures.
The most recent session was with a very lovely young lady. We spent an evening at Grinter Farms with ever so many sunflowers; our state flower.
More information can be found on theKansas Travel website.
An amazing view.

Best Wishes,