October, November and December are my most favorite time of the year! And my most busy. I have been photographing families, children and most recently for my employer- products for a catalog. These have taken time away from my blog. I would like to share one of my favorite memories from the past month- window shopping.
Window Shopping
My daughter needed to visit her local Hobby Lobby store. I was delighted that I was carrying my camera that day. So many photo opportunities! Not sure if my daughter was aware that I was taking as many images as I did.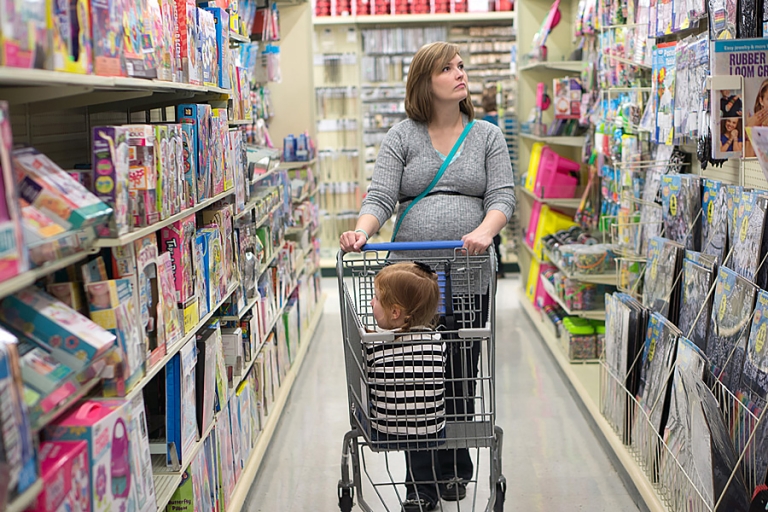 Notice the halloween items in the image above? Well, Hobby Lobby also had their Christmas decor out as well. I live in a small farm house. Not a whole lot of room to decorate- limiting it to primarily the tree. It was a pleasure and delight seeing all of the decorations.

After our Hobby Lobby run, we headed on over to Wal-Mart. Of course we had to check out the toy section for Brie.

My husband and I are expecting our second grand baby here real soon- November 30 is the expected due date. My daughter and her husband have chosen teal as the baby color for the room, car seat and such. So I have been on the search of teal colored scrapbooking elements for an announcement card. I was in luck and found just what I needed at Sweet Shoppe Designs.

Friday- the day after Thanksgiving is the day I will be celebrating with my family. I can certainly relate to the saying, the most important gift I can receive is family time when everyone can be at one place at the same time. Tomorrow will be such the day!
I truly wish your holidays are filled with family cheer and healthy body, mind and soul.
Click here to view the complete image gallery Hobby Lobby Window Shopping
God Bless!