Hi, they say April showers bring May flowers. Right now I need weed control! Kevin uses Roundup. But with all of his chores, he doesn't spray as much as I would like. It was Easter weekend, my dad was telling us of the homemade weed killer he tried and said worked. So this is what I am going to try in a selected area of our driveway. Our driveway is gravel and all those pesky weeds are growing up between the rocks.
The Recipe:
White Vinegar 1 gallon
Table Salt 2 Cups
Dishwashing Liquid A good squirt.
Hot Water I used half a gallon to dissolve the salt before mixing with vinegar.
Sprayer I bought a 1 1/2 gallon sprayer.
It is not recommended spraying this homemade weed killer on concrete (sidewalk or driveway) or where you do want plants to grow (in your garden).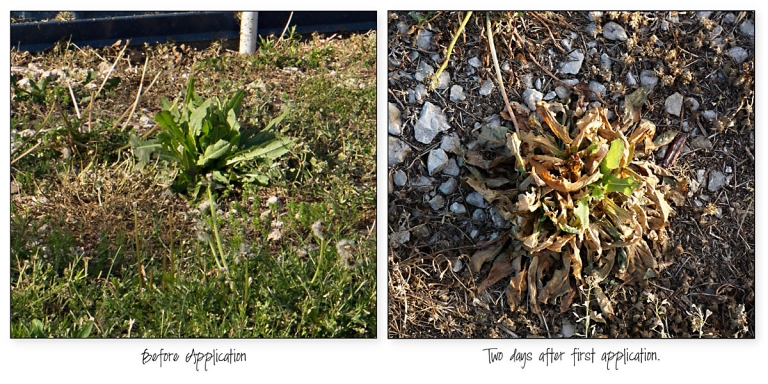 As you see, I will need to give it one more application.
Have you tried this homemade weed killer recipe? How did it work for you?
Best Wishes,