Hi, I hope all is well with you. My husband and I have been busy these past several months. Working on the yard and cleaning a pool. Everyone has told me that pools needed cleaning each day. What a true statement!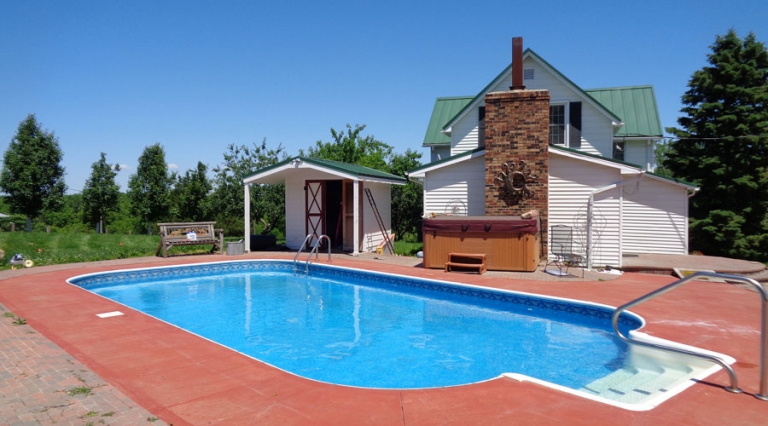 We bought this wonderful old farm house. Kevin and I would never have dreamed to put in a pool or a hot tub, however- both of these was existing and what a perk! We are thinking the previous owners did not winterize the system last fall. When the cover was removed the water was not pretty to say the least. And with us being a new pool owner, we have learned a lot.
We began with the hot tub. Setting it up and getting it running went rather smooth. I have decided I like it much better on cooler evenings rather than 95 degree days. Just waiting to set in it during a snowfall!
The pool system is Copper Ionization. This system is chemical free- mostly. Well, we thought it was completely chemical free. When the cover was removed and the system turned on, the pool was not turning the sparkly blue pools are supposed to be. We went to the dealer who installed the system and they assisted us with all the chemicals to shock the pool. Two days later it was sparkling. Every day I skim the top of the water and every other day I brush the sides and bottom. I should vacuum the floor more, but with our work schedule- I have been vacuuming about twice a week.
When you are standing on the patio to the right of the hot tub, the view looking out is beautiful. See the red mulch- that was another project we worked on. What a difference it made too.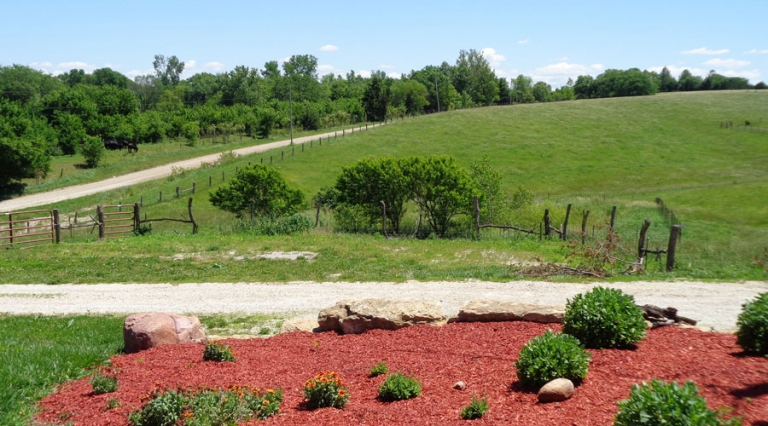 Okay, same spot on porch but looking to the right (West) you will see the barn. Kevin sure enjoys this! Note the mulch again.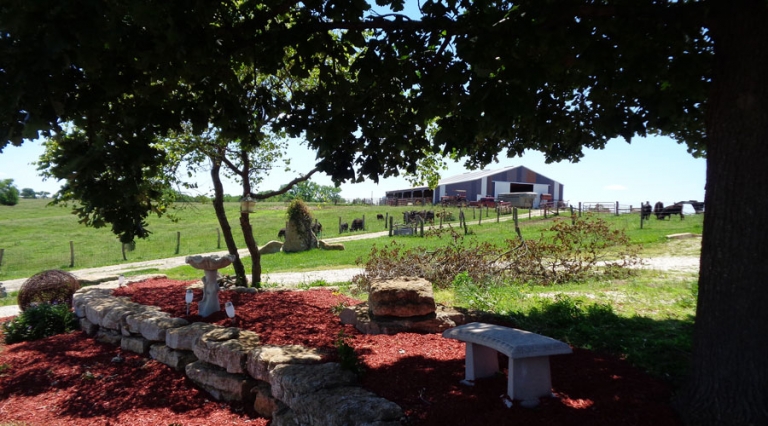 Seems like there is so much to do and not enough time in the day. I certainly enjoy the weekends.
Have you ever gotten something that you would have never set out to get, but it was included with your purchase? If so, what was it and could you do without it now?
Take care.
Best Wishes,