Hi, after moving into our home my husband was ready to add to the family. Meet Merle!
Merle is a beautiful Blue Heeler. By far Merle is my favorite pet ever in my adult life. We have had many dogs over our married life- Kevin is a hunter; hunting dogs and yard dogs. It's Merle who has captured a huge part of my heart. He's supposed to be a yard dog. He joined our family when he was just 6 weeks old. He's now 8 months old. His job is to assist my husband with the cattle. So eventually Merle will be assigned to the great outdoors- our 80 acre backyard.
This morning during our walk down to the pond, Merle was running circles around me. The above top image you will see him jumping over the cattle grid effortlessly. The pond is sectioned off to keep the cattle away from the cabin and pond deck.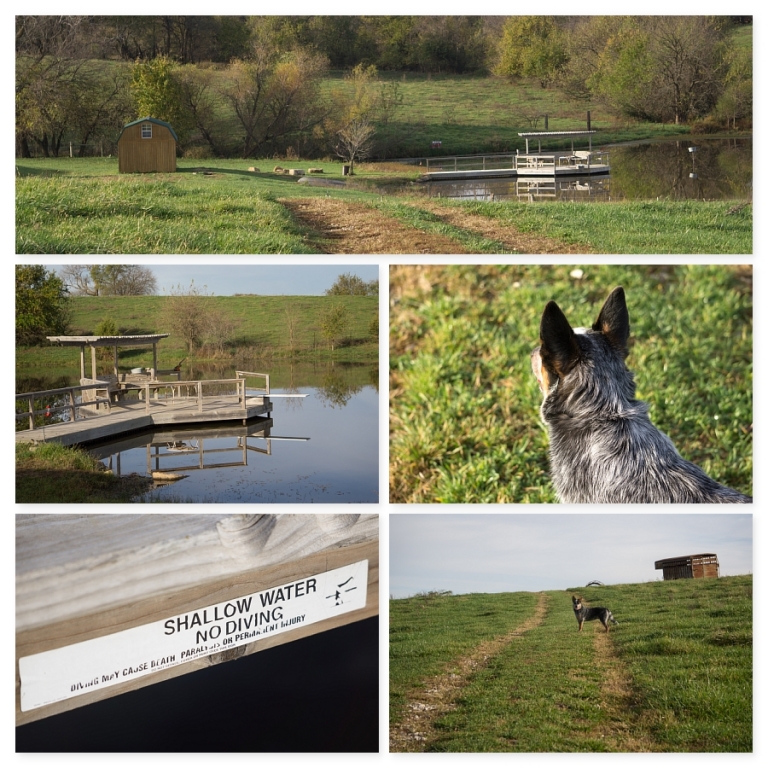 In the next coming weeks, Kevin will be training Merle to herd the cattle. He will be helping Kevin a lot, those bulls are quite big (1,000 lbs) and mean at times. Cows are not light weight either!
Take care.
Best Wishes,