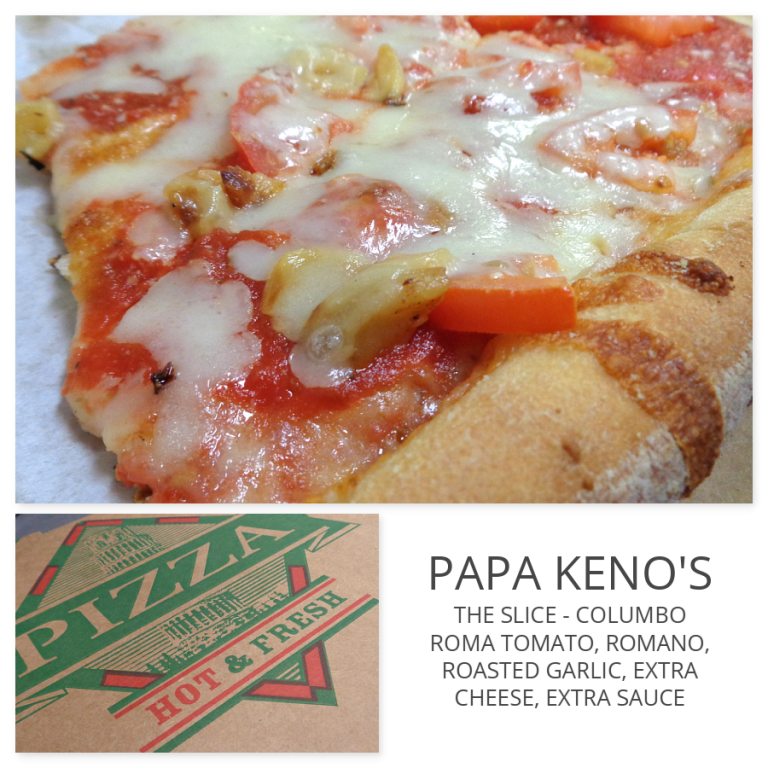 Hi, have you ever had a day that wasn't bad or good and one single thing can really brighten your day? Just last week a few fellow co-workers went out for lunch one afternoon, Papa Keno's. My day as I mentioned was pretty uneventful. As the girls were leaving the office, I asked if they could bring a slice back to me. They said yes!
Upon their return, I opened the box…suddenly my uneventful day became a wonderful one.
Oh yah – D E L I C O U S!
As I was about to devour my tasty slice of pizza, I grabbed my camera to savor the moment- a macro image of a happy moment. Each time I look at this image I am reminded of how good I felt. Sometimes it's the small, unexpected stuff that brings the most joy to a person.
What about you? Please share a simple moment that made your day wonderful. I would enjoy listening.
Best Wishes,