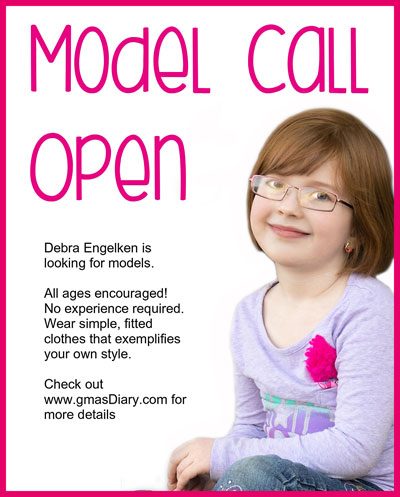 UPDATE: The Model Call is now closed. All appointments are full. Please be sure to sign up for the Nifty Newsletter for future photo ops and specials!
Hi, I have new equipment and looking for models to test it out!
Details
The model session will take approx. 20 minutes. The session will take place in lovely Lawrence, KS or magnificent McLouth, KS. The location, date and time of appointment will be determined when booking your session. A model contract/release will need to be completed and submitted prior to the model session.
The model will receive the session along with 5 digital negatives at no charge. Additional digital files can be purchased at regular price.
Reserving a Session
What you will need to do- Provide your name below and how many will be in your group. Be sure to "like" gmasDiary Facebook page. I will be contacting you to schedule a date and time. This will be on a first come basis with limited appointments available.
Best Wishes,