The Wishing Bench Now 2017
Hi, it was during my lunch break last week I decided to take a short drive. It's nice getting away from work, see different things especially on a beautiful sunny day. My drive took me to the East Lawrence area. At 9th and Delaware is the Wishing Bench, a place to sit and make a wish. It was back in 2015 that I posted the first image of the Wishing Bench.
What a fun experience to see the added items of the Wishing Bench now. Enjoy!
A close up look at the front side.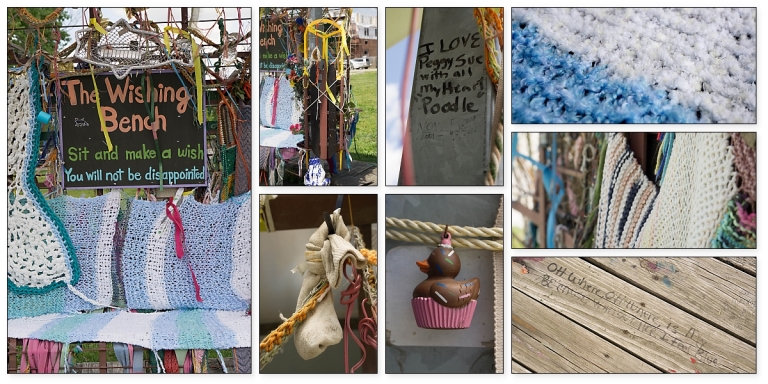 And now the backside.

Does your hometown have a wishing bench? Did you sit and make a wish? Did you ever go back and add something to the bench? Please share below!
Best Wishes,